Photo of the Month - February 2002
If mountain biking conjurs up pictures of struggling across a lonely moor with the wind and hail blowing in your face then I hope these pictures make you think again. These pictures show some Scouts from Burley-in-Wharfedale, Yorkshire, on a low level trip through a village and along a canal. Unfortunately that is all I know except that the Group Scout Leader, Chris Herbert, forwarded these photos to me from one of his Scout Leaders.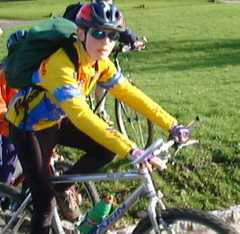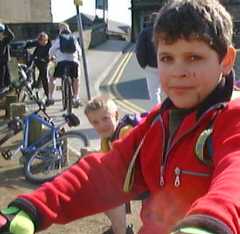 Whoever these Scouts are they seem to be having a good time.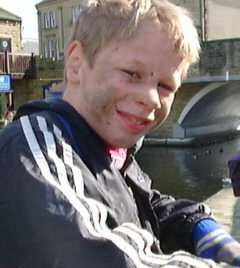 I will be chasing Chris up to find out the story behind these photos and when I do I will update this page.