Photo of the Month - June 1999
Dave Linforth is the secretary of the Annual Heythrop Competition Camp. He has sent in three photos showing the some of the characters that appeared at this camp. Some came from comics, others from television and one just seems to be naturally larger than life. Dave tells us more about the camp.
This is a competition camp which is run for Catholic Scouts and Guides in Central and southern England every Year. They have teams coming from London, Gloucester Coventry, Rugby, Birmingham and also French Scouts and Guides. (We don`t normally turn anyone away who wants to come!)
The camp takes it`s name from Heythrop College in Oxfordshire which was the venue for all of the early camp years. In fact, recent records unearthed suggest that this year`s camp is the 66th year of it`s existence! Whalebones figure amongst some of the awards on account of the bones of a whale discovered in a grotto of the gardens of Heythrop College.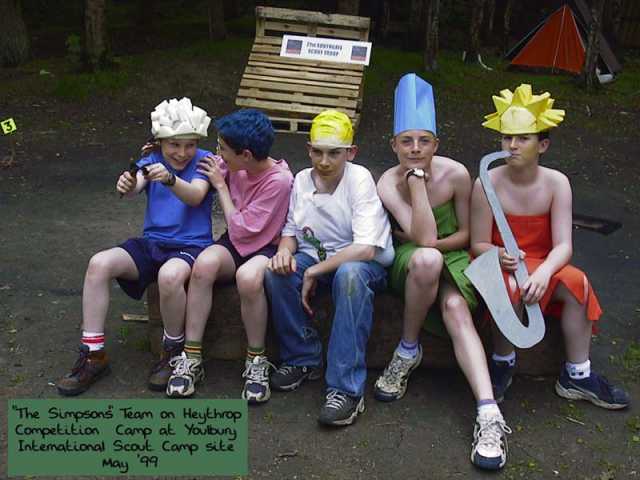 Teams compete over the Spring Bank Holiday for the Archbishops Flag which was won this year by the 4th St Augustine`s "Simpsons" Scout Team. The 3 pictures attached include "The Simpsons" (winning Team) and "The Menaces" just prior to the "Wacky Races" part of the programme involving Teams in cartoon theme dress racing around a circuit with home-made vehicles.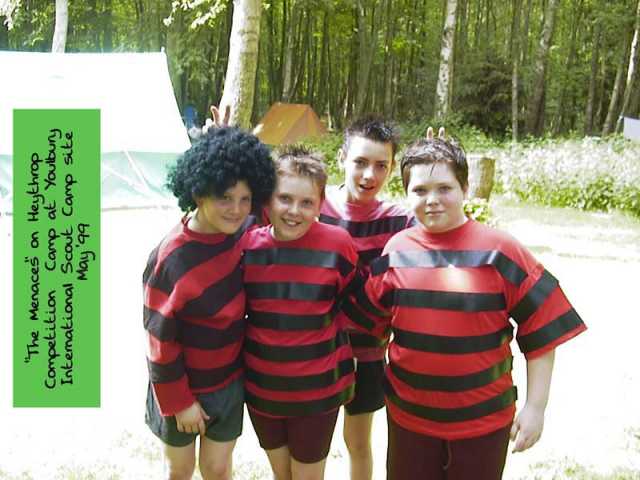 Fr John Seddon MA, featured here, is the National Catholic Chaplain for Scouts, (based in Liverpool.) He has become a regular and welcome visitor during the competition.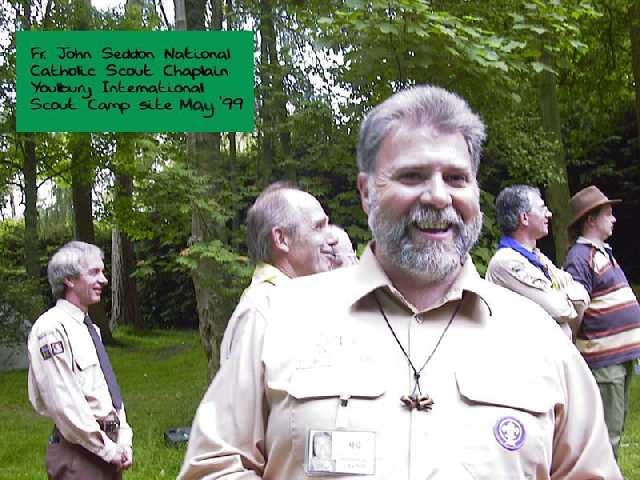 If you want futher information about the Annual Heythrop Competition Camp please contact Dave Linforth at dave.linforth@pipemedia.co.uk
These pictures are courtesy of the Heythrop Whalebone organising committee.