Photo of the Month - May 1998
Are you looking forwards to your annual camp?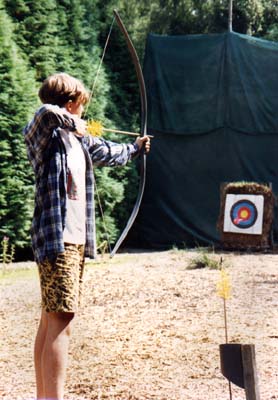 This photo of David was taken at Broadstone Warren Scout Camp back in 1991. At the time the 43rd Bristol, Bristol West District, Avon County, were on their annual camp and David Mayall who took this photo was the Scout Leader.
David Mayall is now the Scout Leader of the 7th Stalybridge, Tame Valley District, Greater Manchester East. He has this photo and some others pinned up on the wall together with a map of the area to show his Scouts what Broadstone Warren is like before they go there this summer for their annual camp.