Photo of the Month - October 2000
If you have never heard of a Topper then this is a superb photo of one in action. These small imjection moulded boats make a great starting point for a someone who wants to try out sailing. Here we have a photo taken in September this year by Martin Braithwaite. Martin is the deputy District Commissioner of Southport District.
This is Christopher Braithwaite from the Neptune Venture Unit which is part of the 58th Southport Holy Family Sea Scout Group, Southport District, Merseyside.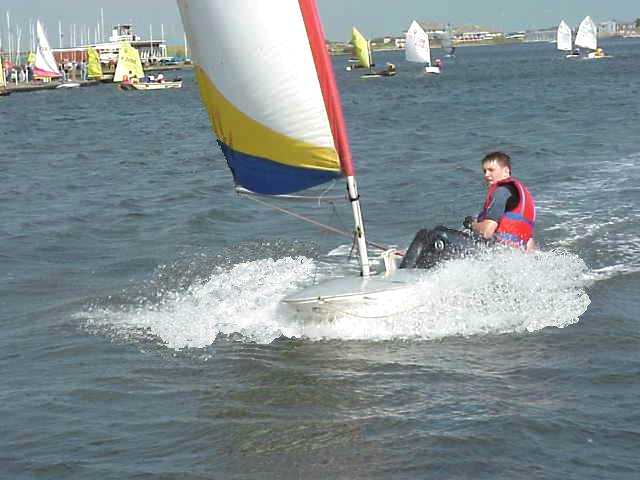 The weather conditions were too strong for the Scouts to sail in the Southport Scout Regatta but the Venture Scouts found it a great day to play with the wind and try to bend the masts!
Find out more about racing Toppers at International Topper Class Association.