---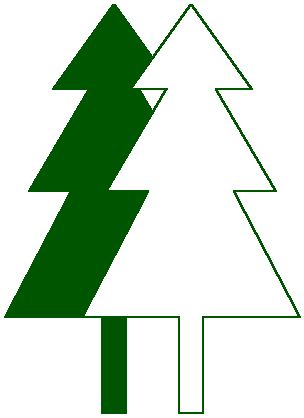 Lyons Copse, Meon Valley
Solent Scout Training Centre
Shedfield, Hampshire
O.S Reference Landranger sheet 196
SU 551 142
Lyons Copse is situated in beautiful Hampshire countryside, within easy reach of Portsmouth, Southampton and Winchester. Consists of 38 acres of prime campsite and adjoining woodland.
Lyons Copse can accommodate Expeditions, Patrols, Troop, District or County camps, training event and day visits. Lyons Copse offers a great deal in a true rural setting in the heart of Hampshire.
Over the past 30 years volunteer parties have developed the site into one of the formost Scouting sites in southern England.
Booking - Advanced booking is required for all users of the site.
Warden and Staff - Available for advice on any outdoor activity. Campers should report on arrival to the Warden's Office and again before leaving. The camp site and amenities are available throughout the year.
Non Scout Visitors to Lyons Copse are welcome, subject to insurance cover.
Other Youth Organistions are welcome to camp or visit.
Amenities
Lodge, large hall, kitchen, meeting rooms, accommodation for 36 in separate units of 4 and 8, toilets, showers, tables, chairs, etc.
Cabin, large hall, kitchen, 2 leaders rooms, toilets, washing facilities, (no beds), tables, chairs, etc.
Camping, large camping fields of various sites and sizes.
Sanitation, separate toilet / washing / shower blocks on site.
Campfire, large campfire circle in copse.
Activities, small pond and assault course, large network of local footpaths.
Climbing, a climbing/absailing tower for supervised activities.
Car Parks, car parking for both campers and day visitors.
Long Stay Campers - Places to Visit
Marwell Zoological Park - Instead of bringing animals from the wild, Marwell specialises in breeding endangered species and working towards being able to return them to their native home.
Mid-Hants Railway - A steam railway know as the Watercress Line which runs from Alresford to Alton.
Portsmouth - Portsmouth and its environs offer a wealth of Naval and Military history including HMS Victory, HMS Warrior, The Mary Rose, The D-Day museum, the Royal Marines museum, Gosport Submarine museum and Portchester Castle.
Southampton - Water front development and historic wall town trail.
Winchester - Full of historical interest. Once the capital of England with the 900 year old Cathedral of Norman origin and The Great Hall is the home of the Round Table associated with the legendary King Arthur. There are also several military and other museums.
Isle of Wight - Trip on Ferry Boats over to the island from either Portsmouth or Southampton.
Swimming - Leisure centres at Eastleigh, Fareham, Portsmouth and Winchester.
For bookings and more information contact :
Mrs M Freemantle
Lyndhurst
The Avenue
Bishops Waltham
Southampton
SO32 1BN

Telephone: 0845 053 3499
Email: lyons.copse@scouts-hants.org.uk
---