Photo of the Month - June 1997
What a photo to go with the current spell of hot weather we are having in the UK at the moment. This photo came from YEOH «pangjin@pl.jaring.my» with the following note ...
Hi ! We are the 08th Kinta Scout Troop , Boy Scouts of Anderson Secondary School from the state of Perak in Malaysia. Attach with this mail is a photo taken in 1996 during an outing to a hill call Kledang Hill. In the photo the Boy Scouts of our troop are seen enjoying themself by taking a dip in the cool waters of the waterfall at the hill. The following is the troop's e-mail address: scouts08thkinta@mailcity.com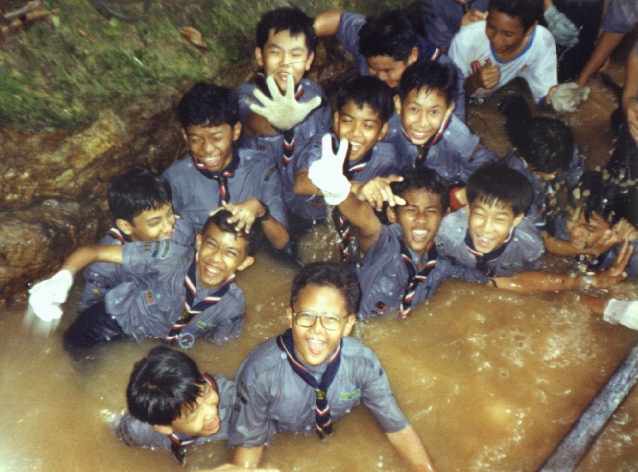 The Scout Association of Malaysia have there own web site.