Photo of the Month - May 1997
After last months look at the down side of camping I thought that this month the up side should be highlighted. The May photo comes courtesy of Yassin Mohammed Dickie of the 1st Abu Dhabi Scout Group (BGA).

This photograph was taken in November 1996 during a camp in the desert with the 1st Abu Dhabi Cub Pack, " Falcons ".
The cub's name is Colin. It is a tradition that any cub who has not been to a camp before has to cook breakfast for his six. Of course, before he can start cooking there is the small matter of starting and building a suitable fire..!
Here we see Colin just before he starts the actual cooking.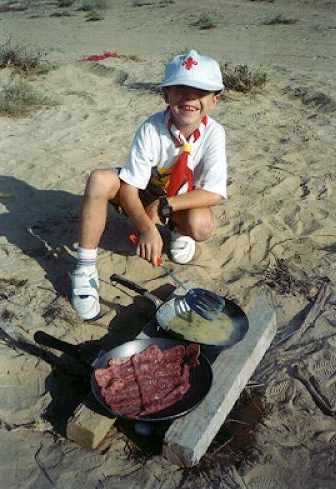 More info on British Groups Abroad can be found at ScoutBase UK.