Photo of the Month - November 2001
A good action photo is always welcome when it comes to illustrating what Scouts get out and do. Richard Blades of the 16th Harrogate Scout Group, Harrogate & Nidderdale District, North Yorkshire took this photo on 6th October 2001 at a Whitewater Day. Martin Blades is the subject of the photo but Richard does not say if they are related.
On a white water introduction day in October organised by North Yorkshire Scouts Water Sports Section at Sleningford on the river Ure the water was a bit too white for most paddlers but not Martin. Did Martin have a boat under him or was he just sat on a rock?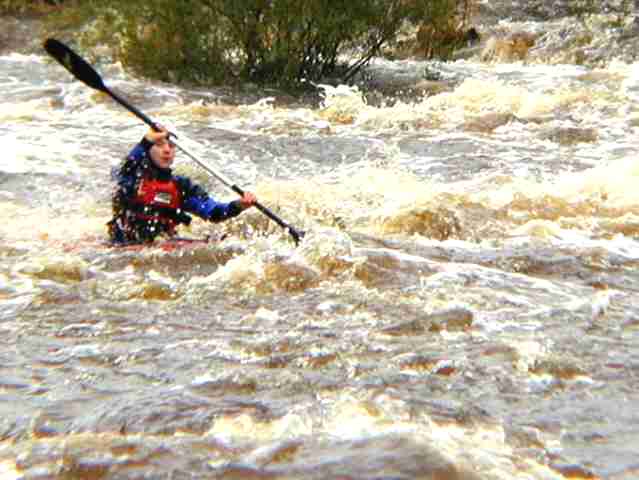 If you look closely you can see Martin's canoe and you can also see the effect on bouyancy of turbulent water like this. You can find out more about the 16th Harrogate Scout Group at http://www.16thharrogate.co.uk/