Photo of the Month - October 1998
Mike Davis, SL 1stDouglas, Isle of Man has previously featured in the November 1997 Photo Of The Month Competition. Mike features here again for a pair of photos that show Scouts have fun doing another different activity. This is what Mike tells us ...
Here are a couple of photos of the members of the three Douglas scout troops taking part in a cart grand prix during July this summer. The Scouts designed and built their own carts. We had six carts enter. 1st Douglas Seagulls won with 5th Douglas Falcons in second.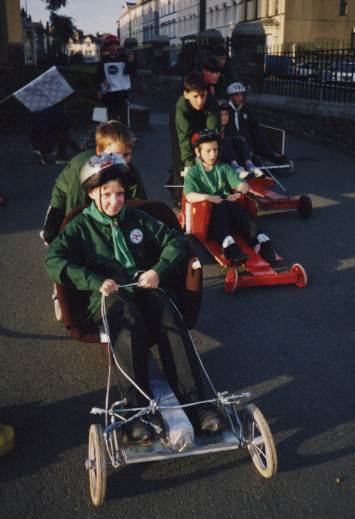 Fun was had by all and the Scouts have been invited to take part in the East Essex Cart Grand Prix at the end of September.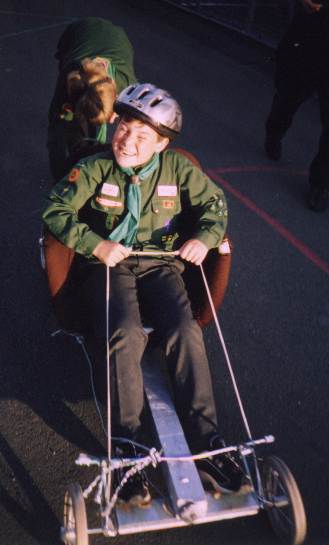 Mike's group has a website at http://freespace.virgin.net/mre.davis/1stdouglas.html