Photo of the Month - August 1998
Do you own a digital camera?. Mike Dymott shows how easy it is to take a good picture and then get it onto the internet with the help of ScoutNet UK.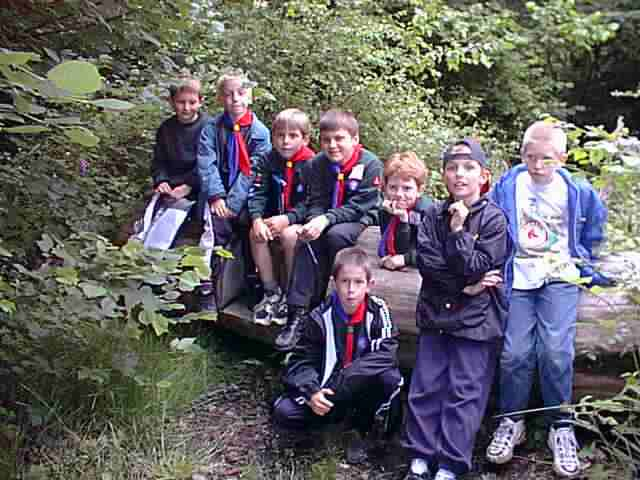 The Cub Scouts of 1st Lovedean take a moments break from Cub Scouting activities during Pack night in the Queens Enclosure, Cowplain, Waterlooville. The photo was taken with a Digicam camera on the 17 June 1998 by myself, Mike Dymott, CSL (Akela) from the 1st Lovedean Scout Group, Waterlooville, Hampshire.