Photo of the Month - February 2000
Spring is just arriving but the outdoor activities are starting up already.
The Stealth Venture Scout Unit were on a weekend camp at Gilwell mid-March this year, when Adam took this photo of Jay.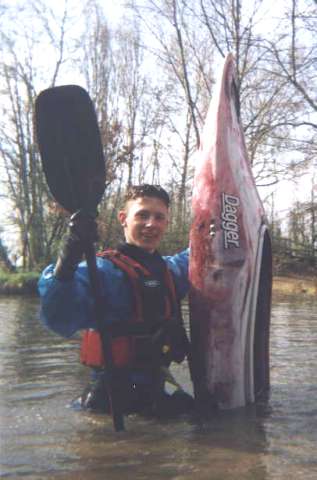 The Stealth VSU are from Squirrels Heath, Greater London North East and you can find out more about them at http://www.stealth-ventures.homepage.com/index.html.