Photo of the Month - March 1999
A digital camera has been used again in this photo sent in by John Langfield, GSL of the 1st (St Michaels) Hoole Scout Group, South Ribble, West Lancashire. John says ...
This photo of the Scout Troop was taken on the 14th March 1999 when we had a weekend camping at Bowley Scout Camp. I took the photo using a Philips Digital camera. The Bowley Scout camp is a great site with loads of activities for scouts. The Warden Jim and his helpers are very helpful and helped us run some of the activities.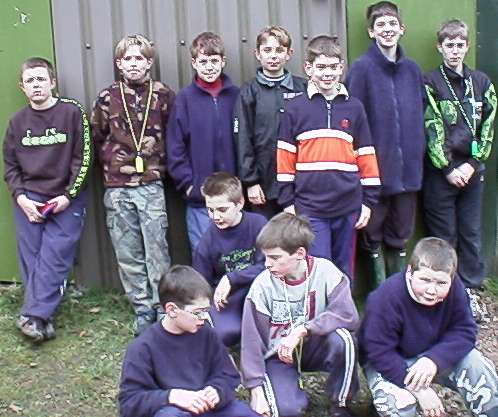 The 1st (St' Michaels) Hoole Scout Group have a web site at http://www.muchhoole.u-net.com/1sthoole/.