Photo of the Month - September 1997
I am feeling really guilty because this month's photo is one I took myself. You see I have run out of suitable photos from other people which I would rather put here. After this summers superb weather I am sure that there are lots of great Scouting photos out there. So please send in your photos. It's easy to do.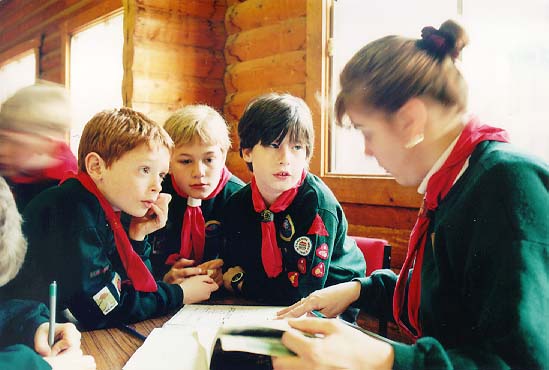 The Norlog at Linnet Clough Scout Camp (Great Manchester East) provides a superb indoor venue for a winter camp. Here the Cubs of the 5th Stalybridge (Tame Valley District) are designing badges that they will wear during the camp.
You are invited to see some more pictures from the 5th Stalybridge's Winter Camp .